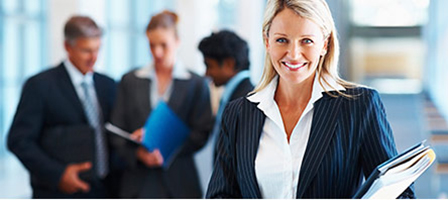 Article Highlights
Employers must give employees health care notification.
Affects employers with one or more employees and a gross income of $500,000 or more.
Notices due October 1, 2013.
New Employees must be notified within 14 days.
Beginning Oct. 1, any business with at least one employee and $500,000 in annual revenue must notify all employees by letter about the Affordable Care Act's health care exchanges. The requirement applies to any business regulated under the Fair Labor Standards Act (FLSA), regardless of size. Going forward, letters are to be distributed to any new hires within 14 days of their starting date, according to the Department of Labor.
The Patient Protection and Affordable Care Act has a general $100-per-day penalty for non-compliance. Since this requirement is in the FLSA, concerns were raised in the business community that the $100-per-day penalty would apply to businesses that did not comply with the notification requirements.
On September 12, 2013, the Small Business Administration (sba.gov) posted a blog called "Myth #3: Business Owners Will Be Fined if They Don't Notify Their Employees about the New Health Insurance Marketplace." The article clarifies the policy, stating: "If your company is covered by the FLSA, you must provide a written notice to your employees about the Health Insurance Marketplace by October 1, 2013. However, there is no fine or penalty under the law for failing to provide the notice."
The Department of Labor provides model notices for employers:
If you have questions, please give this office a call.
https://blog.fiducial.com/wp-content/uploads/2019/06/for-business_03-1.jpg
200
448
fiducial
https://blog.fiducial.com/wp-content/uploads/2023/05/logo_fiducial-Horozontal.png
fiducial
2013-09-17 19:20:37
2019-06-26 19:21:53
AFFORDABLE CARE ACT EMPLOYER LETTER REQUIREMENT