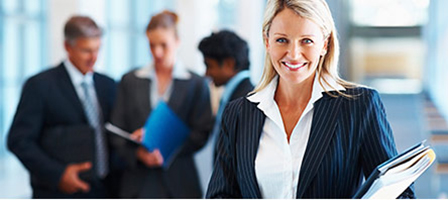 Article Highlights
The medical deduction AGI floor has increased to 10%, up from 7.5%.
For taxpayers age 65 or older and their joint-filing spouses, the AGI floor remains at 7.5% until 2017.
For all taxpayers subject to the alternative minimum tax (AMT), the AGI floor is 10%.
Beginning this tax year, the only medical expenses that you can deduct are those in excess of 10% of your adjusted gross income (AGI), up from the previous 7.5% AGI limitation. The limitation remains at 7.5% for taxpayers age 65 and over through 2016, unless they are subject to the alternative minimum tax, in which case it is 10% for them as well. For joint return filers not subject to the AMT, if either spouse is age 65 or older, the 7.5% of AGI limitation applies to their joint medical expenses.
If you don't itemize your deductions or are nowhere near exceeding the AGI limitation, you need not concern yourself with this deduction. On the other hand, if you do itemize and think you might meet the AGI limitation, then it may be worth your time to summarize your medical expenses for the year.
Use the following checklist to help you accumulate your deductible medical expenses. The list is by no means all-inclusive, and some of the deductions listed may have additional restrictions not included here.
Ambulance
Artificial Limb
Artificial Teeth
Birth Control Pills
Braille Books and Magazines
Abortion, Legal
Acupuncture
Alcoholism Treatment
Chiropractor
Christian Science Practitioner
Contact Lenses
Crutches
Dental Treatment
Drug Addiction Treatment
Drugs (Prescription)
Eyeglasses
Fertility Enhancement
Guide Dog
Hearing Aids
Hospital Services
Impairment-Related Expenses
Insurance Premiums
Laboratory Fees
Laser Eye Surgery
Lead-based Paint Removal
Learning Disability Treatment
Medicare B & D Premiums
Medical Services
Medicines, Prescribed
Mentally Retarded, Special Home for
Nursing Home
Nursing Services
Operations
Optometrist
Organ Donors
Osteopath
Oxygen
Prosthesis
Psychiatric Care
Psychoanalysis
Psychologist
Special Schools and Education
Sterilization
Stop Smoking Programs
Surgery
Therapy
Vasectomy
Weight-loss Program
Wig (Cancer Patient)
If you have questions related to your medical tax deductions please give this office a call.
https://blog.fiducial.com/wp-content/uploads/2019/06/for-business_03-1.jpg
200
448
fiducial
https://blog.fiducial.com/wp-content/uploads/2019/06/logo-2.png
fiducial
2013-12-17 18:25:13
2019-06-26 18:26:55
MAXIMIZE YOUR MEDICAL DEDUCTIONS