In September, President Biden issued two executive orders intended to increase rates of vaccination against COVID-19 throughout the United States. One applied to federal contractors, the other addressed employers with 100 or more employees.
As you've likely heard, the latter order was recently issued as an interim final rule by the Occupational Safety and Health Administration (OSHA). As of this writing, the rule was being legally challenged in some states. Although, most experts are advising employers not to assume that it will be struck down.
Here are answers to four commonly asked questions about the mandate for employers with 100 or more employees (the rules differ for federal contractors):
1. When Is The Deadline?
Covered employers must comply with the rule by January 4, 2022. Compliance means requiring employees to either show proof of COVID-19 vaccination or, for those who refuse or are unable to receive a vaccine, undergo weekly testing and wear a face covering while at work.
2. Do Part-Timers Count?
Employers need to count all employees working within the United States, regardless of vaccination status. Part-time staffers do count toward the total, but independent contractors don't. The emergency temporary standard issued by OSHA goes into further detail about franchisees, multiemployer workplaces, and staffing agencies.
3. How About Remote Workers?
According to OSHA's emergency temporary standard, employees who work from home, or who don't report to a workplace where co-workers or customers are present, are not required to comply with the rule. This also holds true for employees who work exclusively outdoors.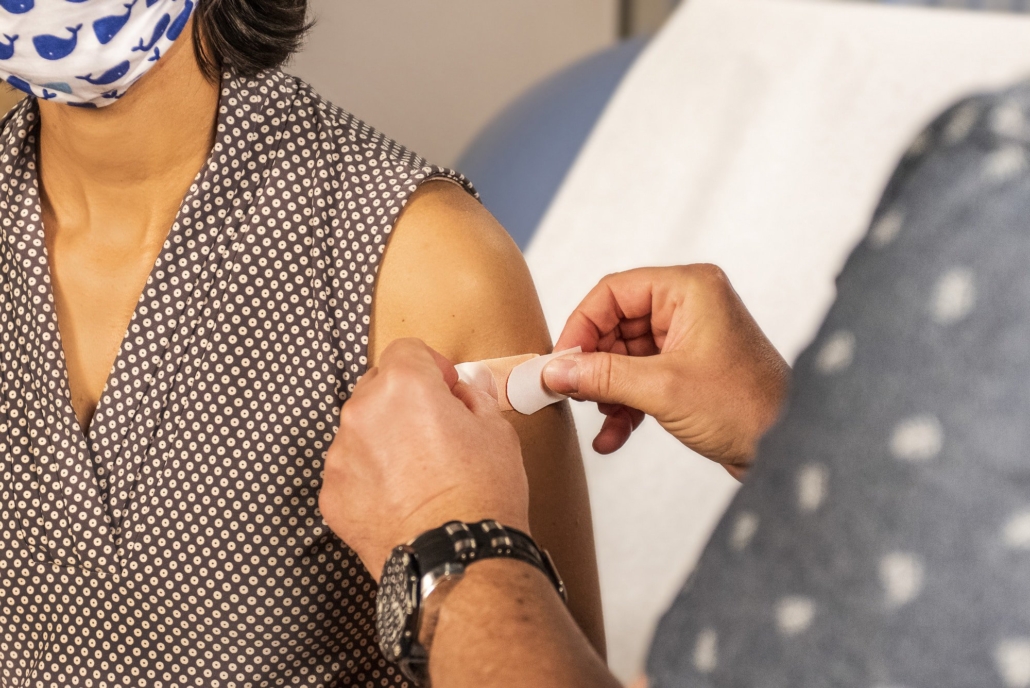 4. What Are The Paid-Time-Off/Sick Leave Implications?
Under the rule, employers must provide employees with up to four hours of paid time off to get vaccinated. Additionally, they must provide "reasonable" paid sick leave to support recovery from potential side effects. If an employee opts to remain unvaccinated, the employer isn't required to pay for regular COVID-19 testing or the costs of face coverings.
To assist employers with the many details involved in complying with the rule, OSHA has issued two sample policies. One covers a mandatory vaccination policy while the other shows an example of how a weekly testing and masking policy can be compliant. If you have additional questions or concerns about the legal implications of employer-mandated COVID-19 vaccination or the testing alternative, contact your attorney. Read the full text of the OSHA rule here.
Have more questions about employer-mandated COVID-19 vaccinations? Call Fiducial at 1-866-FIDUCIAL or make an appointment at one of our office locations to discuss your situation.
Ready to book an appointment now? Click here. Know someone who might need our services? We love referrals!
https://blog.fiducial.com/wp-content/uploads/2021/12/white-and-blue-labeled-bottle.jpg
1325
2000
Kelly Cockerham
https://blog.fiducial.com/wp-content/uploads/2019/06/logo-2.png
Kelly Cockerham
2021-12-01 22:05:55
2021-12-02 19:57:21
4 Key Questions About Employer-Mandated COVID-19 Vaccinations