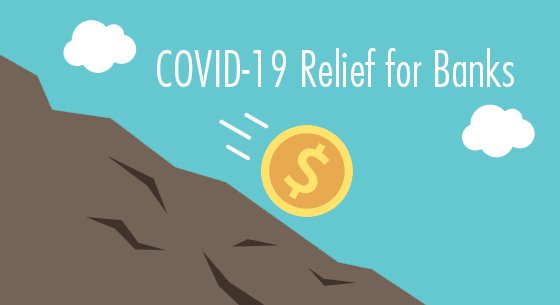 Find out how the CARES Act is altering the implementation of the new CECL standard.
Learn more about the new CECL standard and how it differs from the existing model to recognize losses.
Find out why Congress decided to offer the option to delay the implementation of the changes.
The Coronavirus Aid, Relief and Economic Security or CARES Act was signed into law on March 27. Among other economic relief measures, the new law allows large public banks to temporarily postpone the controversial current expected credit loss (CECL) standard. Fiducial has the details. Visit Fiducial's Coronavirus Update Center for information on and updates on the effects of COVID-19 and small business relief services offered by Fiducial.
Updated accounting rules and CECL
The Financial Accounting Standards Board (FASB) issued Accounting Standards Update No. 2016-13, Financial Instruments — Credit Losses (Topic 326): Measurement of Credit Losses on Financial Instruments, in response to the financial crisis of 2007–2008. The updated CECL standard relies on estimates of probable future losses. By contrast, existing guidance relies on an incurred-loss model to recognize losses.
In general, the updated standard will require entities to recognize losses on bad loans earlier than under current U.S. Generally Accepted Accounting Principles (GAAP). It's scheduled to go into effect for most public companies in 2020. In October 2019, the deadline for smaller reporting companies was extended from 2021 to 2023. For private entities and nonprofits, it was extended from 2022 to 2023.
Option to delay under the CARES Act
Under the CARES Act, large public insured depository institutions (including credit unions), bank holding companies, and their affiliates have the option of postponing implementation of the CECL standard until the earlier of:
The end of the national emergency declaration related to the COVID-19 crisis, or
December 31, 2020.
By now, many public banks have made significant investments in systems and processes to comply with the CECL standard, and they've communicated with investors about the changes. So, some may decide to stay the course. But many large banks are expected to take advantage of the option to delay implementation.
Congress decided to provide a temporary reprieve from implementing the changes for a variety of reasons. Notably, the COVID-19 pandemic has created a volatile, uncertain lending environment that may result in significant credit losses for some banks.
To measure those losses, banks must forecast into the foreseeable future to predict losses over the life of a loan and immediately book those losses. But making estimates could prove challenging in today's unprecedented market conditions where there are so many unknowns and quickly changing circumstances. And, once a credit loss has been recognized, it generally can't be recouped on the financial statements. Plus, there's some concern that the CECL model would cause banks to needlessly hold more capital and curb lending when borrowers need it most. That wouldn't be good for anyone.
Stay tuned
So far, the FASB hasn't delayed the CECL standard. But the COVID-19 crisis has front-loaded concerns about the CECL standard. Critics in both the House and Senate have stepped up their efforts to block the standard. Call Fiducial at 1-866-FIDUCIAL or make an appointment at one of our office locations for the latest developments on this issue or CARES Act-related issues. Ready to book an appointment now? Click here. Know someone who might need our services? We love referrals!
For more small business COVID-19 resources, visit Fiducial's Coronavirus Update Center to find information on SBA loans, tax updates, the Paycheck Protection Program, paid sick and family leave, and more.
https://blog.fiducial.com/wp-content/uploads/2020/04/FiducialBlogImage--COVID-19ReliefforBanks_40d612f5d2b55de5e92d726025135b98_2000.jpg
305
560
Kelly Cockerham
https://blog.fiducial.com/wp-content/uploads/2023/05/logo_fiducial-Horozontal.png
Kelly Cockerham
2020-04-24 13:01:03
2020-04-24 13:01:03
CARES Act Provides Option to Delay CECL Reporting