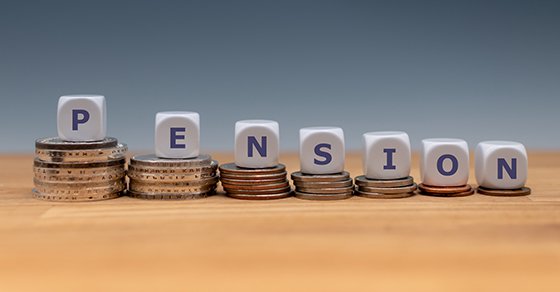 Find out why "de-risking" a defined benefit pension plan may help your organization.
Learn about Department of Labor stipulations regarding lift-outs.
Find out what information you should communicate to plan participants if you decide to go with a lift-out.
Private sector employers have been retreating from the defined benefit (DB) pension model of retirement plans for decades. Largely, the motivation comes from a desire to "de-risk" the organization from an uncertain, long-term financial obligation. The COVID-19 pandemic has also caused many sponsors of DB plans to consider the costs involved in their pensions.
One path to winding down a DB — short of immediate termination — is a "risk transfer" in which the responsibility for making good on obligations to a segment of the plan's beneficiary base, typically retirees, is turned over to an insurance company. A "lift-out," as this process is often called, is also somewhat common to settle liabilities for vested benefits of active employees, particularly if the DB plan is frozen. Below is some information Fiducial thinks you should know before you go down this path.
DOL stipulations
To start a lift-out risk transfer strategy, the plan sponsor must pick an insurance carrier from which to buy a jumbo annuity contract. This process must conform to selection criteria laid out by the U.S. Department of Labor (DOL). One stipulation is that plan sponsors need to pick the "safest available annuity." This is often easier said than done. It's not enough just to look at a carrier's ratings by rating agencies, the DOL has warned.
The agency has also acknowledged that sometimes "the interest of the plan participants and beneficiaries may require the selecting fiduciary to consider the cost of the annuity (to the extent that the cost is borne by the participants and beneficiaries) in addition to the annuity provider's claims-paying ability." Even so, "cost considerations may not justify the purchase of an unsafe annuity."
In addition to eliminating financial uncertainty, a lift-out strategy can generate savings. This can happen if the annuity provider can manage the annuity liability more cost-effectively than the plan sponsor. One recent survey of DB sponsors by an investment consulting firm found that about one-third has actively considered a lift-out strategy.
What to expect with a DB pension plan lift-out
If you decide to go with a lift-out for your pension plan, prepare to clearly communicate with plan participants. You'll need to provide them with information about why you're making the change and what they can expect. If the buyout is part of a plan termination, you'll also have to provide required termination notices. Expect to work closely with the insurer to develop a communication strategy. You must explain the process to plan participants without releasing nonpublic information.
Need further details and/or assistance? Call Fiducial at 1-866-FIDUCIAL or make an appointment at one of our office locations to discuss your situation.
Ready to book an appointment now? Click here. Know someone who might need our services? We love referrals!
For more small business COVID-19 resources, visit Fiducial's Coronavirus Update Center to find information on SBA loans, tax updates, the Paycheck Protection Program, paid sick and family leave, and more.
https://blog.fiducial.com/wp-content/uploads/2021/08/FiducialBlogImage--De-riskingyourpensionplan_8438e217d948017fe9cd8bca2b4a9d93_2000.jpg
292
560
Kelly Cockerham
https://blog.fiducial.com/wp-content/uploads/2023/05/logo_fiducial-Horozontal.png
Kelly Cockerham
2021-08-16 13:00:27
2021-08-16 13:00:27
Consider a Lift-Out to De-Risk Your Defined Benefit Pension Plan