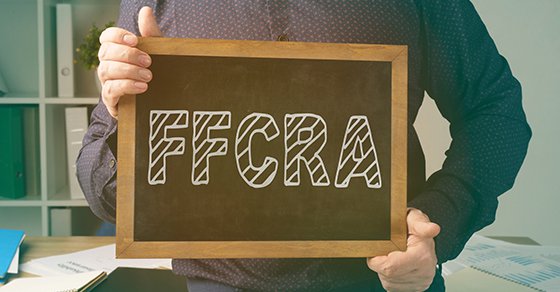 Find out more about the work availability requirement of the FFCRA.
Learn the difference between intermittent and separate, consecutive leave requests.
Find out which leave requests require approval by employers.
Discover how the DOL has revised the definition of "health care provider."
Find out what kind of notice and documentation are needed for FFCRA leave.
In August, a federal trial court invalidated several provisions of the U.S. Department of Labor's (DOL's) temporary regulations. These regulations implemented the paid leave provisions of the Families First Coronavirus Response Act (FFCRA).
In response, the DOL's Wage and Hour Division recently issued revised temporary regulations. Additionally, they updated its related FAQs. The revised regulations took effect on September 16, 2020. They are set to expire along with the FFCRA's paid leave provisions on December 31. Fiducial has some highlights of the revisions.
FFCRA and the work availability requirement
The regulations affirm and explain an important requirement. This requirement states that an employee may take FFCRA leave only if an employer has work for the employee, but the employee cannot work because of a COVID-19-related qualifying reason.
The preamble explains that, if there's no work for an individual to perform because of circumstances other than a qualifying reason for leave — for example, the employer has temporarily or permanently closed the worksite — the employee "would have no work from which to take leave."
Employer approval of intermittent leave
The regulations also affirm and explain that an employee must obtain employer approval for intermittent FFCRA leave to avoid unduly disrupting the employer's operations. The preamble explains the difference between intermittent leave — taken in separate blocks because of a single qualifying reason — and separate, consecutive requests for leave.
For instance, requesting leave to care for a child whose school is closed on alternate days wouldn't be considered intermittent leave requiring employer approval because each day of school closure constitutes a separate reason for FFCRA leave that ends when the school opens again on the next day.
Definition of health care provider
The regulations revise the definition of "health care provider" for purposes of identifying employees who may be denied FFCRA leave. The revised definition includes individuals who are employed to provide diagnostic, preventive or treatment services, or services that are integrated with — and necessary to — providing patient care (such as bathing, dressing, hand feeding, and transporting patients and laboratory samples). The definition excludes information technology professionals, maintenance staff, human resources personnel, food service workers, records managers, consultants and billers.
Notice and documentation for FFCRA leave
The regulations clarify that employees need not give notice or provide required documentation before taking FFCRA leave. Rather, they must provide notice as soon as practicable.
Nevertheless, if the need for leave is foreseeable, it will usually be feasible for employees to give notice before taking leave. Therefore, in most cases, they'll submit required documentation when they provide notice.
Necessary change
As noted in its updated FAQs, the DOL interpreted the court order invalidating the prior provisions to be applicable on a nationwide basis. This necessitated the regulatory change. Citing the temporary nature of the regulations, the urgency of the COVID-19 pandemic, and the associated need for FFCRA leave, the DOL opted to publish the revised regulations without the usual notice and comment period.
Need more information about the FFRCA? Call Fiducial at 1-866-FIDUCIAL or make an appointment at one of our office locations. Ready to book an appointment now? Click here. Know someone who might need our services? We love referrals.
For more small business COVID-19 resources, visit Fiducial's Coronavirus Update Center to find information on SBA loans, tax updates, the Paycheck Protection Program, paid sick and family leave, and more.
https://blog.fiducial.com/wp-content/uploads/2020/10/FiducialBlogImage--FFCRA_aeafdc7052e513225c9e7e523589bfc1_2000.jpg
292
560
Kelly Cockerham
https://blog.fiducial.com/wp-content/uploads/2023/05/logo_fiducial-Horozontal.png
Kelly Cockerham
2020-10-09 13:00:17
2020-10-13 14:01:17
DOL Revises FFCRA Rules on Paid Sick and Family Leave