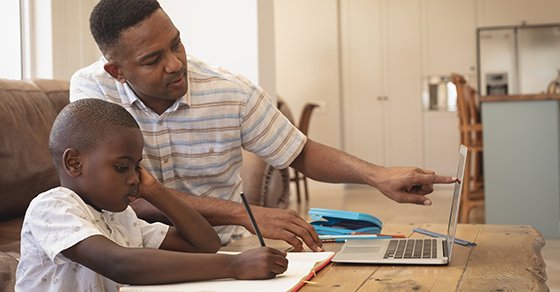 Find out how new DOL guidelines answer the many questions left by the original FFCRA.
Discover how the DOL clarified information regarding concurrent leave.
Learn more about alternate approaches to compensated leave between employers and employees.
If you felt befuddled by the FFCRA's (Families First Coronavirus Relief Act) initial guidelines on paid leave, you're not alone. Happily, the Department of Labor recently helped clear some things up. The U.S. Department of Labor's (DOL's) Wage and Hour Division posted additional guidance regarding paid sick and emergency childcare leave under the FFCRA. Much of the guidance offers details and clarifications on the calculation of this leave, including:
How to calculate an employee's regular rate of compensation,
Whether recalculation must occur at the regular rate each time leave restarts, and
The number of hours due under each leave type in different situations.
The guidance also addresses how an employer's other leave benefits — including vacation and PTO benefits — interact with the FFCRA's leave. This all helps to clarify lingering questions about the concurrent use of leave. And Fiducial has the information you need to clear up any confusion.
Concurrent leave
Thankfully, much needed clarification on concurrent leave has arrived! The guidance explains that an employer may not require that employer-provided paid leave run concurrently with (in other words, cover the same hours as) compensated FFCRA sick leave. However, paid leave available under the employer's leave policy that allows an employee to care for a child because of the closure or unavailability of a school or a childcare provider due to the novel coronavirus (COVID-19) pandemic may be required to run concurrently with FFCRA emergency childcare leave that is compensated.
According to the guidance, an employer requiring concurrent leave must pay the employee's full pay until the employee has exhausted available paid leave under the employer's leave policy. If the employee has more compensated FFCRA emergency childcare leave available, the employee will receive any remaining emergency childcare leave in the amounts prescribed by the FFCRA. But, this occurs only if the employee exhausts available paid leave under the employer's policy.
Alternate approaches to paid leave
Helpfully, some alternatives to these regulations are also clarified. For instance, the employer and employee can agree (subject to federal or state law) to have paid leave provided by the employer supplement the emergency childcare pay so that the employee may receive the full amount of normal compensation. For the first two weeks of emergency childcare leave — if unpaid — an employee may elect, but is not required, to take either FFCRA paid sick leave or paid leave under the employer's leave policy, but not both.
If an employee has used some or all compensated FFCRA sick leave, the remaining portion of the employee's first two weeks of FFCRA emergency childcare leave may be unpaid. However, the employee may choose, but cannot be required, to use paid leave under the employer's leave policy concurrently with the unpaid leave. This may prove helpful to employees.
A better understanding of paid leave through the FFCRA
The new guidance clarifies an uncertainty left unresolved by earlier DOL guidance. The terminology in the previous guidance was unclear and confusing. Additionally, contradictory provisions in the initial temporary regulations left much room for bewilderment.
Stating that an employee's existing compensated leave entitlements will be paid "concurrently" with other leave doesn't necessarily clarify whether leave relating to the same day is a supplement or substitute. Nonetheless, the more recent guidance provides a better understanding of when an employer can require the use of existing leave to entirely replace FFCRA leave, and when existing leave counts only as a supplement.
Need further clarification ? Call Fiducial at 1-866-FIDUCIAL or make an appointment at one of our office locations. Ready to book an appointment now? Click here. Know someone who might need our services? We love referrals!
For more small business COVID-19 resources, visit Fiducial's Coronavirus Update Center to find information on SBA loans, tax updates, the Paycheck Protection Program, paid sick and family leave, and more.
https://blog.fiducial.com/wp-content/uploads/2020/06/FiducialBlogImage--DOLandPaidLeave_1354b93df63041b575c2aa38d25cd673_2000.jpg
292
560
Kelly Cockerham
https://blog.fiducial.com/wp-content/uploads/2019/06/logo-2.png
Kelly Cockerham
2020-06-01 13:00:12
2020-06-01 13:50:18
FFCRA's Paid Leave Questions Get DOL Clarification