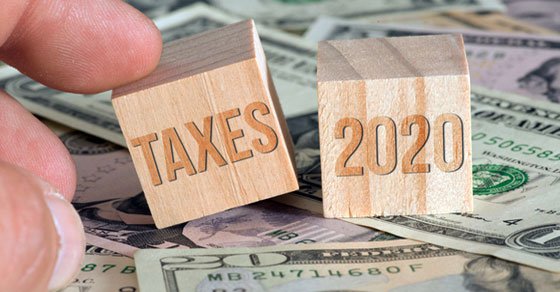 Learn the basics of the QBI (qualified business income) deduction.
Find out how taxpayers other than corporations may qualify for the QBI deduction.
Discover a year-end tax-planning tip!
If you own a business, you may wonder if you're eligible to take the qualified business income (QBI) deduction. We sometimes refer to this as the pass-through deduction or the Section 199A deduction.
The QBI deduction is:
available to owners of sole proprietorships, single member limited liability companies (LLCs), partnerships, and S corporations. It is also available to trusts and estates.
intended to reduce the tax rate on QBI to a rate that's closer to the corporate tax rate.
taken "below the line." In other words, it reduces your taxable income but not your adjusted gross income.
available regardless of whether you itemize deductions or take the standard deduction.
Taxpayers other than corporations may be entitled to a deduction of up to 20% of their QBI. For 2020, if taxable income exceeds $163,300 for single taxpayers, or $326,600 for a married couple filing jointly, the QBI deduction may be limited based on different scenarios. These include whether the taxpayer engages in a service-type of trade or business (such as law, accounting, health, or consulting), the amount of W-2 wages paid by the trade or business, and/or the unadjusted basis of qualified property (such as machinery and equipment) held by the trade or business.
The limitations are phased in. For example, the phase-in for 2020 applies to single filers with taxable income between $163,300 and $213,300. The phase-in applies to joint filers with taxable income between $326,600 and $426,600.
For tax years beginning in 2021, the inflation-adjusted threshold amounts will be $164,900 for single taxpayers, and $329,800 for married couples filing jointly.
Year-end planning tip
Some taxpayers may achieve significant savings with respect to this deduction, by deferring income or accelerating deductions at year end. In this way, they come under the dollar thresholds (subject to a smaller phaseout of the deduction) for 2020. Depending on your business model, you also may be able to increase the deduction by increasing W-2 wages before year end. The rules are quite complex, so call Fiducial at 1-866-FIDUCIAL or make an appointment at one of our office locations before taking next steps.
Ready to book an appointment now? Click here. Know someone who might need our services? We love referrals!
For more small business COVID-19 resources, visit Fiducial's Coronavirus Update Center to find information on SBA loans, tax updates, the Paycheck Protection Program, paid sick and family leave, and more.
https://blog.fiducial.com/wp-content/uploads/2020/12/FiducialBlogImage--QBIDeduction_a37d6b05827cdd5307153f63f6dd3807_2000.jpg
292
560
Kelly Cockerham
https://blog.fiducial.com/wp-content/uploads/2019/06/logo-2.png
Kelly Cockerham
2020-12-23 14:01:05
2020-12-23 14:01:05
QBI Deduction Basics and a Year-End Tax Tip that Might Help You Qualify