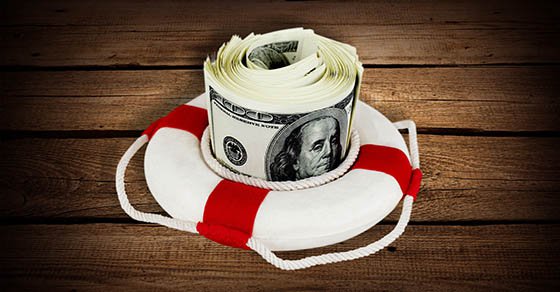 Learn about the SECURE 2.0 Act and its impact on retirement plans.
Learn about pension-linked emergency savings accounts.
Features of pension-linked emergency savings accounts, including eligibility criteria, contribution options, and withdrawal rules.
Learn about the addition of a new exception for retirement plan distributions for emergency expenses, its limitations, and repayment options.
Enacted last year, the SECURE 2.0 Act contains wide-ranging changes to retirement plans. One provision in the law is that eligible employers will soon be able to provide more help to staff members facing emergencies. This will be done through what the law calls "pension-linked emergency savings accounts".
Effective for plan years beginning January 1, 2024, SECURE 2.0 permits a plan sponsor to amend its 401(k), 403(b), or government 457(b) plan to offer emergency savings accounts that are connected to the plan.
Basic Distribution Rules
If a retirement plan participant withdraws money from an employer plan before reaching age 59½, a 10% additional tax or penalty generally applies unless an exception exists. This is on top of the ordinary tax that may be due.
The goal of these emergency accounts is to encourage employees to save for retirement while still providing access to their savings if emergencies arise. Under current law, there are specific exceptions when employees can withdraw money from their accounts without paying the additional 10% penalty but they don't include all of the emergencies that an individual may face. For example, while participants can take penalty-free distributions to pay eligible medical expenses, they can't take them for car repairs.
Some Features of Pension-Linked Emergency Savings Accounts:
Only employee participants who aren't highly compensated can be offered the accounts. Generally, a highly compensated employee is one who is a 5% or more owner of a business or has compensation in the preceding year that exceeds an indexed limit (for 2024, $150,000 or more of compensation in 2023).
Plan sponsors can automatically enroll employee participants in these accounts at up to 3% of their salary. Plan participants may opt out of making these contributions or pick a different rate to be taken from their pay.
Annual contributions are capped at the lesser of $2,500 (indexed for inflation) or an amount chosen by the plan sponsor.
Contributions to pension-linked emergency savings accounts are made on a Roth after-tax basis. Contributions reduce an employee's other retirement contributions that can be made to a plan.
A participant must be allowed to make withdrawals from his or her account at least once per month. No reason needs to be provided and a participant must not be subject to any fees or charges for the first four withdrawals from the account each plan year. (However, subsequent withdrawals may be subject to reasonable fees and charges.)
In addition to these accounts, SECURE 2.0 adds a new exception for certain retirement plan distributions used for emergency expenses, which are defined as unforeseeable or immediate financial needs relating to personal or family emergencies. Important to note, only one distribution of up to $1,000 is permitted a year, and a taxpayer has the option to repay the distribution within three years. This provision is effective for distributions beginning January 1, 2024.
Determine Whether There's Time
In addition to what is outlined here, other rules apply to pension-linked emergency savings accounts. The IRS is also likely to issue additional guidance in the next few months. Be aware that plan sponsors don't have to offer these accounts and many employers may find that they need more time to establish them before 2024. They also may decide there are too many administrative hurdles to clear.
Have questions about the SECURE 2.0 Act or pension-linked emergency savings accounts? Call Fiducial at 1-866-FIDUCIAL or make an appointment at one of our office locations to discuss your situation.
Ready to book an appointment now? Click here. Know someone who might need our services? We love referrals!
https://blog.fiducial.com/wp-content/uploads/2023/09/blog-should-your-401k-help-employees-with-emergencies_d4ea647f0ee8d74bf1c529f2abbe9f67_2000.jpg
292
560
Fiducial North America
https://blog.fiducial.com/wp-content/uploads/2023/05/logo_fiducial-Horozontal.png
Fiducial North America
2023-09-06 14:00:53
2023-09-06 14:00:53
SECURE 2.0 Act: Should Your 401(k) Help Employees With Emergencies?