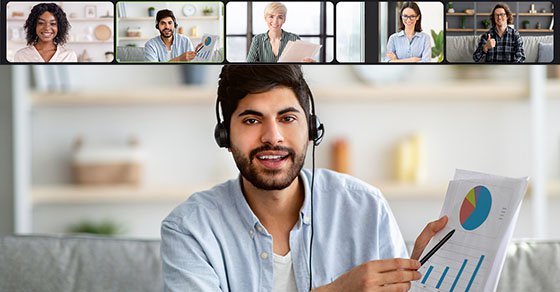 What is a shadow board?
Learn how a shadow board can offer fresh perspectives.
Discover the power of a shadow board in generating and testing new ideas.
Find out why you shouldn't jump into creating a shadow board.
It's unlikely that any employer — be it a for-profit business, nonprofit or some other kind of organization — will look the same in five or 10 years as it does now. The COVID-19 pandemic has taught us just how rapidly change can occur when driven by necessity. To not only keep up with change, but also get ahead of it, many employers are forming a shadow board. The term might sound a little … shady, but these groups of advisors (sometimes also called "mirror boards" or "next-gen boards") can shed light on your organization's best future.
Your shadow board can offer fresh voices
Employee demographics are changing. Millennials (those born between approximately 1981 and 1996) have been active in the workplace for years now. Members of Generation Z (those born around the Millennium) are now coming of age and entering the workforce — or attending college and will be looking for full-time jobs soon.
Despite this influx of younger minds and ideas, many businesses are still run solely by older executive teams or boards of directors. Although packed with experience and wisdom, older leaders might not stay closely attuned to the latest developments in hiring, product or service development, technology and marketing.
That's where a shadow board comes in. It's typically a group of younger, nonexecutive employees. These employees meet regularly with the executive team or board to discuss innovative ideas and strategic initiatives.
Ideally, the two groups mentor each other. The older generation shares their hard-earned lessons on leadership, governance and professionalism. In kind, the younger employees attune senior leadership to the latest trends, concerns, and communication styles and tools.
Innovation generator
You also can tap the shadow board for their input on issues that directly affect them. For example, would they welcome a new employee benefit under consideration or regard it as irrelevant? Similarly, you can use the board to test drive strategies targeting younger generations before you get too far down the road.
In addition, your shadow board can serve as an innovation generator. Some employers with shadow boards have ended up overhauling their processes, procedures and even business models based on ideas that first emerged from the younger employees' input.
Another benefit? Shadow boards can help strengthen employee retention. Selecting younger employees for a shadow board sends them the message that you recognize their potential. It also tells them that you are invested in preparing them for bigger and better things. It also facilitates succession planning, a practice too many employers overlook.
Approach the concept of a shadow board with curiosity and caution
If you think a shadow board might benefit your organization, approach the concept with curiosity and caution. Launching a board that has no real voice or inadvertently ends up alienating other employees could do more harm than good. Consider gathering input from outside advisors such as an HR consultant or attorney.
Want more information about the value of a shadow board or how to start one? Call Fiducial at 1-866-FIDUCIAL or make an appointment at one of our office locations to discuss your situation.
Ready to book an appointment now? Click here. Know someone who might need our services? We love referrals!
For more small business COVID-19 resources, visit Fiducial's Coronavirus Update Center to find information on SBA loans, tax updates, the Paycheck Protection Program, paid sick and family leave.
https://blog.fiducial.com/wp-content/uploads/2021/11/FiducialBlogImage--ShadowBoard_e64ea826adc94d5fbadbca84e61fe737_2000.jpg
292
560
Kelly Cockerham
https://blog.fiducial.com/wp-content/uploads/2019/06/logo-2.png
Kelly Cockerham
2021-11-10 14:00:41
2021-11-10 14:00:41
Shed Light on Your Organization's Future With a Shadow Board