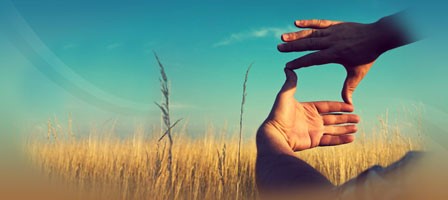 As a business owner, sometimes it feels like the weight of the world is on your shoulders. It is your money and time on the line. It is your business decisions and the risks you take on that will help define your future. We compiled a list of interviews of some of the most successful thought leaders that might help shed light on the struggles all entrepreneurs go through. Sometimes it just makes you feel better when you hear how others overcame the same struggles you face and made it big.
Time to get inspired.
1) Entrepreneur: Elon Musk – CEO of Tesla Motors and SpaceX
Why you should listen:
Elon Musk is one of the biggest disruptors of our time. His ambitions are forward-thinking and, if executed, will redefine many aspects of our lives. This interview goes into some background and describes his passion for the way he does things.
Quotable: "…a lot of friends of mine tried to talk me out of starting a rocket company because they thought it was crazy."

2) Entrepreneur: Scott Cook – Founder and Chairman of the Executive Committee, Intuit
Why you should listen:
Scott Cook and his company revolutionized accounting for small-business owners. He talks about how Intuit started and grew into such an influential company.
Quotable: "No VC said yes."

3) Entrepreneur: Drew Houston – CEO and Founder of Dropbox
Why you should listen:
Dropbox is now used by over 300 million people worldwide. Drew goes over how he started writing code when he was 5 and landed his first job at age 14.
Quotable: "Reading about business is probably the most important thing that's prepared me for running Dropbox."

4) Entrepreneur: Oprah Winfrey – The Secret of My Success
Why you should listen:
Oprah Winfrey discusses the qualities that made her a top-rated talk-show host and the importance of spirituality.
Quotable: "I work at staying awake."

5) Entrepreneur: John Paul DeJoria's Top 10 Rules For Success
Why you should listen:
John Paul DeJoria is a self-made businessman who overcame homelessness to become a multi-billionaire. His 10 rules of success are a must for any business owner.
Quotable: "…reorder business, you are never selling, you are trying to get it in someone's hands, whether it is a service or a product, knowing that it is so darn good they are going to want to order again or tell a friend about it…"

6) Entrepreneurs: Steve Jobs and Bill Gates – Together Sit Down
Why you should listen:
Two of the brightest technology minds on the planet took the stage together for a rare look into their rivalry and mutual respect.
Quotable: Jobs: "Building a company is really hard, and it requires your greatest persuasive abilities…" Gates: "We build the products we want to use ourselves."

7) Entrepreneur: Larry Ellison, Oracle: Top 10 Rules for Success
Why you should listen:
Larry is one of the most competitive entrepreneurs the planet has ever seen. His accomplishments include running Oracle and his other hobbies, like America's Cup.
Quotable: "Translating a good idea into a great product is unbelievably hard."

8) Entrepreneur: Tony Robbins: TED Talks Why We Do What We Do
Why you should listen:
Tony has helped guide millions to learn their "why" in life. You can't miss the high-five to Al Gore during this TED Talks presentation.
Quotable: "Decision is the ultimate power."

9) Entrepreneur: Richard Branson 
Why you should listen:
Richard Branson talks to TED's Chris Anderson about the ups and the downs of his career, from his multibillionaire success to his multiple near-death experiences — and reveals some of his (very surprising) motivations.
Quotable: "All you have in life is your reputation. And it is a very small world."

10) Entrepreneur: Jeff Bezos – Amazon
Why you should listen:
Amazon CEO Jeff Bezos sat down with Henry Blodget at Business Insider's Ignition 2014 for an in-depth interview on a variety of topics. Jeff talks about his philosophy and how he deals with "mistakes."
Quotable: "I have made billions of dollars of failures at Amazon.com."

11) Entrepreneur: Sheryl Sandberg Lean in: A Discussion on Leadership
Why you should listen: 
Sheryl Sandberg is the COO of Facebook and addresses an audience at the Pentagon to talk over leadership and gender bias.
Quotable: "That little girl is not bossy. That little girl has executive leadership skills."

12) Entrepreneur: Arianna Huffington – On Entrepreneurship
Why you should listen:
Arianne Huffington and Joshua Kushner are exploring what it takes to be an entrepreneur from both ends – investment and entrepreneurship. Being both investor (Thrive Capital) and entrepreneur (Oscar), Joshua is the ideal team member for this ping-pong session on the ying-yang of start-ups.
Quotable: "We all need time to disconnect from our important jobs and our innovations and our startup and reconnect with ourselves."

13) Entrepreneurs: Victoria Ransom, CEO Wildfire, Alexa von Tobel, CEO, LearnVest and Shunee Yee, Founder and CEO, CSOFT International
Why you should listen:
A talk with some of the best and brightest female founders and entrepreneurs.
Quotable: "I just wanted to get out of bed every morning and feel like I was making a difference."

14) 50 Entrepreneurs share priceless advice in short clips
Why you should listen:
Over 50 of the best of the best entrepreneurs share their thoughts in short bursts in this inspiring ensemble of short clips.
Quotable: "By why, I mean what is your purpose, what is your cause, your belief, why does your organization exist."

https://blog.fiducial.com/wp-content/uploads/2019/06/blog-091416.jpg
200
448
fiducial
https://blog.fiducial.com/wp-content/uploads/2023/05/logo_fiducial-Horozontal.png
fiducial
2016-09-14 18:13:33
2019-06-21 18:15:40
14 INTERVIEWS WITH SOME OF THE MOST INFLUENTIAL #ENTREPRENEURS OF OUR TIME.