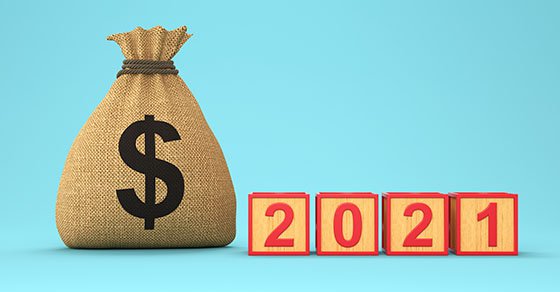 Learn about the DOL's 2021 annual adjustments to penalties for benefits-related violations.
Discover the increased penalty for failing to file Form 5500.
Did you fail to provide a Summary of Benefits? You'll pay more in 2021.
Learn about penalty increases associated with other group health plans.
Discover the penalty increases associated with 401(k) plan disclosure, recordkeeping and reporting.
Find out more about MEWA filing penalties in 2021.
The U.S. Department of Labor (DOL) announced the 2021 annual adjustments to civil monetary penalties for a wide range of benefits-related violations. Legislation enacted in 2015 requires annual adjustments to certain penalty amounts by January 15 of each year. The 2021 adjustments are effective for penalties assessed after January 15, 2021, with respect to violations occurring after November 2, 2015. Fiducial has the highlights!
Form 5500
Employers must file this form annually for most ERISA plans to provide the IRS and DOL with information about the plan's operation and compliance with government regulations. The maximum penalty for failing to file Form 5500 has increased from $2,233/day to $2,259/day that the filing is late.
Summary of Benefits and Coverage (SBC)
The maximum penalty for failing to provide an SBC has increased from $1,176 to $1,190 per failure.
Other group health plan penalties for 2021
Violations of the Genetic Information Nondiscrimination Act (GINA) may result in penalties in 2021 of $120 per participant per day. This amount has increased from $119. Examples of violations include establishing eligibility rules based on genetic information, requesting genetic information for underwriting purposes and failing to meet requirements related to disclosures regarding the availability of Medicaid or children's health insurance program (CHIP) assistance.
401(k) plan disclosure, recordkeeping and reporting penalties
For plans with automatic contribution arrangements, 2021 penalties for failure to provide the required ERISA preemption notice to participants have increased from $1,767/day to $1,788/day. Penalties for failing to provide blackout notices (required in advance of certain periods during which participants can't change their investments or take loans or distributions) or notices of diversification rights have increased from $141 per day to $143 per day. And the maximum penalty for failure to comply with ERISA recordkeeping and reporting requirements remains $31 per employee.
Multiple Employer Welfare Arrangement (MEWA) filing penalties in 2021
We generally define a MEWA as a single plan that covers the employees of two or more unrelated employers. Penalties in 2021 for failure to meet applicable filing requirements have increased from $1,625 per day to $1,644 per day. These filings include annual Form M-1 filings and filings upon origination.
Adjustments have also been made to other benefits-related DOL penalties. One example is for the failure to provide certain information requested by the agency.
The affected penalties relate to a wide range of compliance issues. However, not all violations will trigger the highest permitted penalty. In some instances, the DOL has discretion to impose lower penalties, such as under programs designed to encourage Form 5500 filing.
Also, though relief granted in connection with the COVID-19 public health emergency allows more time to provide certain disclosures, including blackout notices, 2021 penalties could potentially be triggered if the terms of that relief aren't met. Need more information on any matters discussed in this article? Call Fiducial at 1-866-FIDUCIAL or make an appointment at one of our office locations to discuss your situation.
Ready to book an appointment now? Click here. Know someone who might need our services? We love referrals!
For more small business COVID-19 resources, visit Fiducial's Coronavirus Update Center to find information on SBA loans, tax updates, the Paycheck Protection Program, paid sick and family leave, and more.
https://blog.fiducial.com/wp-content/uploads/2021/03/FiducialBlogImage--2021AdjustmentstoPenalties_3543ac2b5fdca19758985846f89b6a12_2000.jpg
292
560
Kelly Cockerham
https://blog.fiducial.com/wp-content/uploads/2019/06/logo-2.png
Kelly Cockerham
2021-03-15 13:00:11
2021-03-15 13:00:11
2021 Penalties for Health Benefits and Other Employer Plans