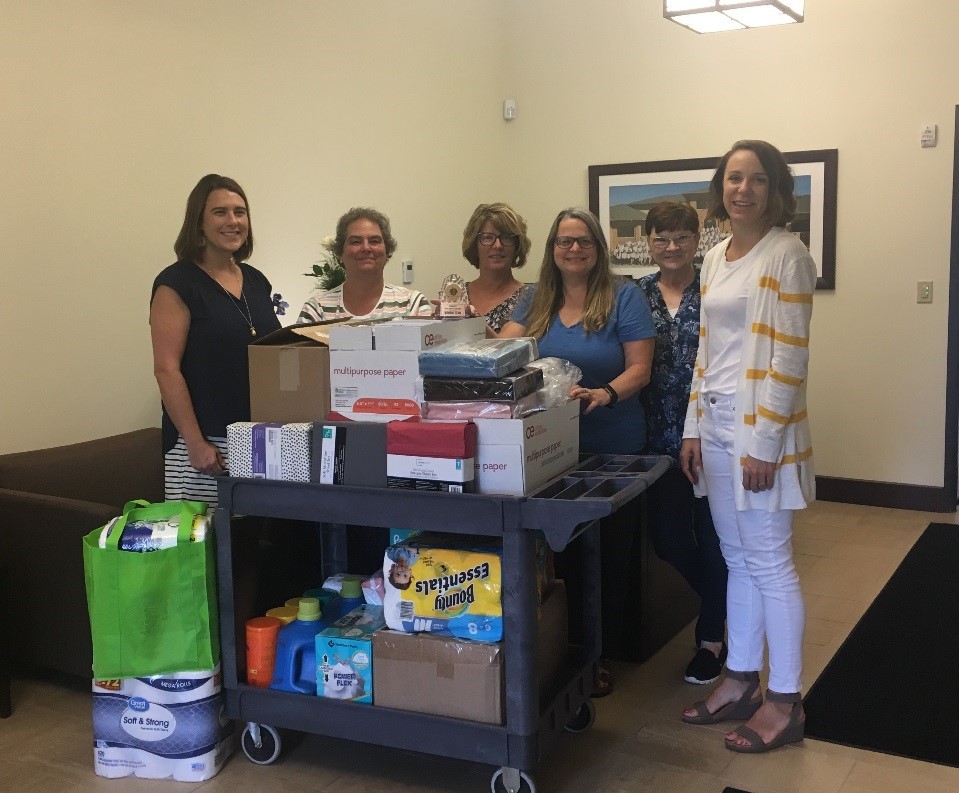 Over the last couple of years, Federated Fiducial has increasingly participated in the communities around its offices and improved the daily lives of those it has served.
For example, in 2017, Federated Fiducial collected over 1,800 items to be donated to Compass for Kids in Springfield and Hubbard House in Jacksonville! This first phase was successful, and everyone pulled together to make a difference.
Thanks to this effort, the Compass Kids Organization in Springfield served at risk-students and developed the Backpack Feeding Program, where they sent food home with children for consumption over the weekend.  Hard to believe, but sometimes the last nutritious meal these children have is on Friday at lunchtime.
In Jacksonville, Federated Fiducial's community involvement has helped develop the Hubbard House, an organization which provides services to meet the needs of women, children and men who have been affected by domestic violence.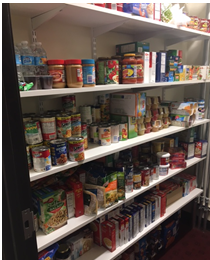 Federated's involvement has increased over the past few years.
In Spring 2018, Federated Fiducial Springfield made a campaign for the St. John's Breadline, which was very successful. Thanks to that, St. John's Breadline in Springfield could serve a hot, nutritious meal in a clean, positive environment.
This non-profit organization is precious in the community. In fact, people broken by life's struggles come in each day to fill their hunger of body and soul. Yet, despite their sorrows, they share conversations over a meal in a dining room filled with light, music, and colorful people. Without these accessible meals, the guests would spend too much time seeking food security instead of jobs, education, and the relationships that help weave them into our community.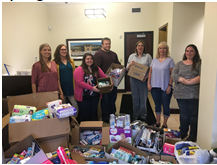 Pictured from left to right are:  Mandy Braundmeier, Christy Tapp, Jlynn Taylor, William Filla, Lynda Buchanan, Sue Windisch and Jamie Morris.
In Fall 2018, Federated Fiducial Springfield partnered with APL to collect pet food, gift cards, and other supplies needed. For over 50 years, the Animal Protective League has been the voice for animals in Springfield and Sangamon County. APL operates a shelter for sick, injured, abused and abandoned dogs and cats, along with comprehensive animal-welfare programs. APL is a private, not-for-profit organization. It operates entirely by donations.
Congratulations to the Payroll Department in Springfield as being the department who contributed the most to the Give Back Campaign for the quarter.
Finally, in Summer 2019, Federated Springfield contributed to the James Project, a not-for-profit Christian ministry which provides homes and support for fostering families. Collecting items such as sheets, cleaning supplies, hygiene items & more, Federated Fiducial hosted a friendly competition among its divisions & departments to see who could provide the most!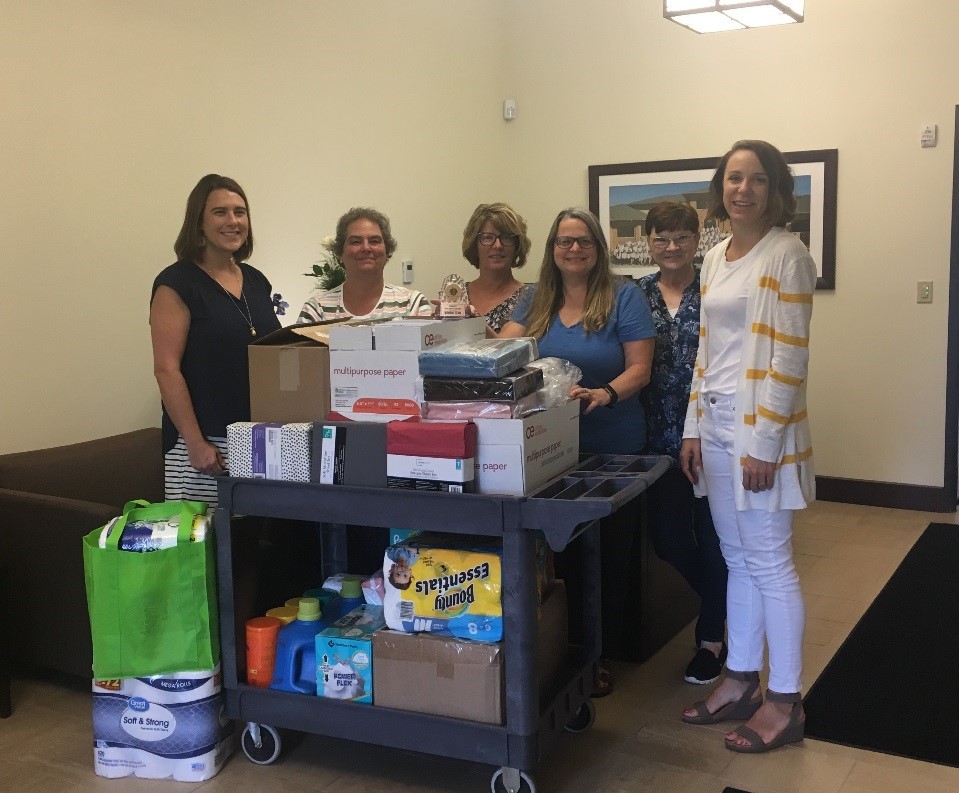 Pictured is the winning department, Administration, with Amy Edwards, Operations Manager for the James Project.
l-r: Amy Edwards, Karen Richie, Jackie Betz, Shelley Flener, Donna Pickering, Kim Alexander; not pictured Marcia Ross, Peggy Purcell
All of these actions show that a company such Federated Fiducial has been feeling concerned by the community life and has tried to make its best to improve citizen's life. The ethic and the values of Federated are also expressed in this community involvement.
https://blog.fiducial.com/wp-content/uploads/2019/08/federated-3.jpg
793
959
fiducial
https://blog.fiducial.com/wp-content/uploads/2019/06/logo-2.png
fiducial
2019-08-06 21:16:23
2019-08-06 21:16:23
Fiducial's corporate philanthropy